Media Information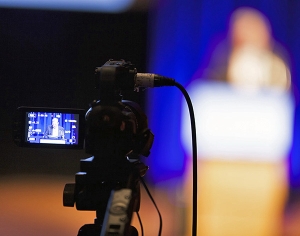 The ISTH 2017 Congress welcomes the interest of the media covering thrombotic and bleeding disorders and is happy to provide assistance to journalists who plan to attend. As such, please review the media policy below.
Registration
​
To register to attend the ISTH 2017 meeting as a member of the press,
email Barbara Krolak
with your contact details as well as a scanned copy of your press credentials.
ISTH 2017 Embargo Policy
The media, companies and institutions issuing news releases, and others are required to abide by the embargo policies governing the meeting. The abstracts selected for presentation at ISTH 2017 will be available online prior to the meeting.
​
The information contained in the abstracts is embargoed until the abstracts are available online. Coverage of information that goes beyond that which is contained in the four corners of the abstract (e.g., additional analysis, commentary, or updated information from those individuals and companies involved in the study) is embargoed according to the following criteria:
For oral presentations: the embargo time is the start time of the session in which the presentation is being made.
For poster presentations: the embargo lifts when the poster session containing the poster opens for viewing in the morning (i.e., when the poster hall opens that day).

ISTH 2017 Media Policy
Media credentials are reserved exclusively for working members of the editorial media, including print, broadcast, radio or online. In order to maintain an environment conducive for quality professional interactions, media credentials are only available to media that are related to the industry, or those that cover another relevant topic. Public relations, advertising, publishers and marketing personnel representing manufacturers do not qualify for media credentials. Video production companies that are representing exhibitors or those that are charging companies to be covered do not qualify for media credentials.
All media are required to follow the media policy in its entirety. Approved individuals who abuse their media privileges or who misrepresent themselves in obtaining their media passes may risk having their credentials revoked, and their names banned from attending the SSC and ISTH meetings in future years.
---